Decorating Studio
Home decorating is no small task. With all the colour variations, paint types, design options and everything else associated with home decorating, projects can quickly become daunting endeavours. We understand how important it is to make your home look perfect and how crucial all those details can be. To alleviate the stress associated with home décor, our full-time, on-site, qualified decorators are there to help in our comprehensive decorating studio.
Our expert decorators will guide you through all the options and possibilities for your home project, assisting with any problem you may have. Browse through out large selection of wallpaper books and fabric catalogues, or skim over our library of colour cards. All our decorators are up-to-date and well-versed with the latest colours and design trends, and are more than happy to show you what's possible. Bring in your fabric, flooring, carpeting or any other sample and we'll be happy to help you make the most informed decision.
If you would like a more in-depth, personal appraisal we would be happy to give in-home consultations as well. With Brian Gluckstein and Sarah Richardson colour palettes also available, our decorating team has all the home solutions for your project.
Meet Our Design Specialists
Meet Our Design Specialists
Mary DiMonte

Petal Douglas

Cathy Di Savino

Angela Del Borrello
Mary DiMonte
Interior Decorator
As a decorator for the past 15 years, Mary has created functional and harmonious interiors. Designing a functional space is the most important aspect of any great design project. Her attention to detail is her strongest asset as well as her dedication she puts in every project.
Mary would best describe her personal design style as elegant and eclectic. Using neutrals, like taupe and gray along with a hit of black to add a little drama, is always a go to for this decorator.
The most recent project that Mary completed is a 1500 square foot condo in Vaughan. The homeowner completely gutted the condo, which was extremely dated and together with many trades and countless hours of sourcing furniture, lighting, accessories and pulling it altogether with paint and wallpaper really transformed the condo to a stunning and luxurious space which the homeowner is thrilled about and is enjoying it with her family and friends.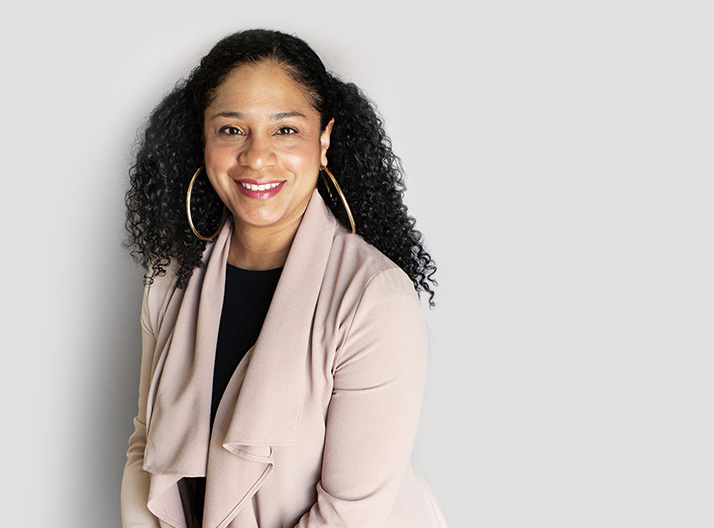 Petal Douglas
Interior Design Consultant
Originally from Montreal, Petal Douglas has over 10 years of experience as an interior design consultant. Working on projects big and small in residential and commercial spaces, she creates rooms that really speak to people.
Petal has a clean line approach to decorating with a touch of flare, she takes the clients tastes and lifestyle into consideration when creating their unique spaces to create that perfect blend of style and personality that differentiates one client from another.
Along with her decorating style, her eye for colour, detail and talent for drawing has led her to paint commissioned art pieces for clients, adding that finishing touch to their special room or space.
Having the opportunity to work with a wonderful collective team here at Steeles Paint and in the art world, she's always testing her creativity and skills through each space and piece of artwork she creates.
Cathy Di Savino
Interior Stylist/Designer
Servicing Vaughan and the greater TO area. With 25 years experience in the interior décor / design industry including, mainly, residential with commercial / industrial work.
Providing clients with elegant, classic, contemporary designs that meet individual needs to enhance their homes is a passion and a privilege, with a belief that beautiful interiors transform daily life.
Best known for creating polished spaces that are functional, friendly, and appealing, geared towards each clients individual lifestyle and space. Prides herself on attention to detail.
Services include: Client consultation, specializing in colour coordination, wallpaper selections. Furniture sourcing, lighting, finishes and accessories. Fabric schemes. Window treatments. Space planning.
Experience includes: Builder Model Homes, Custom Builds, Renovations, R.E. Staging professional.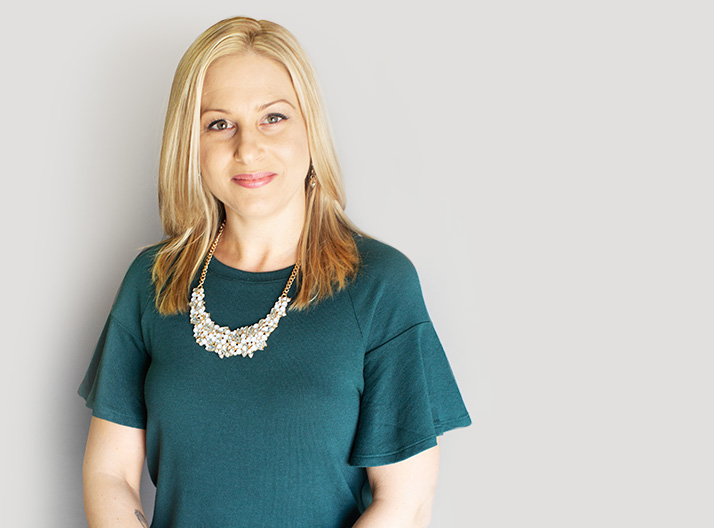 Angela Del Borrello
Interior Decorator
Angela Del Borrello is a certified Interior Decorator with a Bachelor's Degree in Design where she specialized in Textiles.
With over 12 years of experience and a keen eye for colour and décor, Angela will help you achieve a coherent look throughout your home through the use of colour & wall-coverings.
"Working collaboratively with my clients ensures that the final design reflects not only their personality, but works well with intricate family dynamics. I am dedicated to providing my clientele with innovative decorating solutions and solving any decorating dilemma."
In addition to decorating residential interiors, Angela is an accomplished, freelance artist specializing in furniture painting, murals and mixed-media compositions.
"Creating beautiful art through furniture customization and mural creation feed my passion for creativity."
Request A
Design Consultation