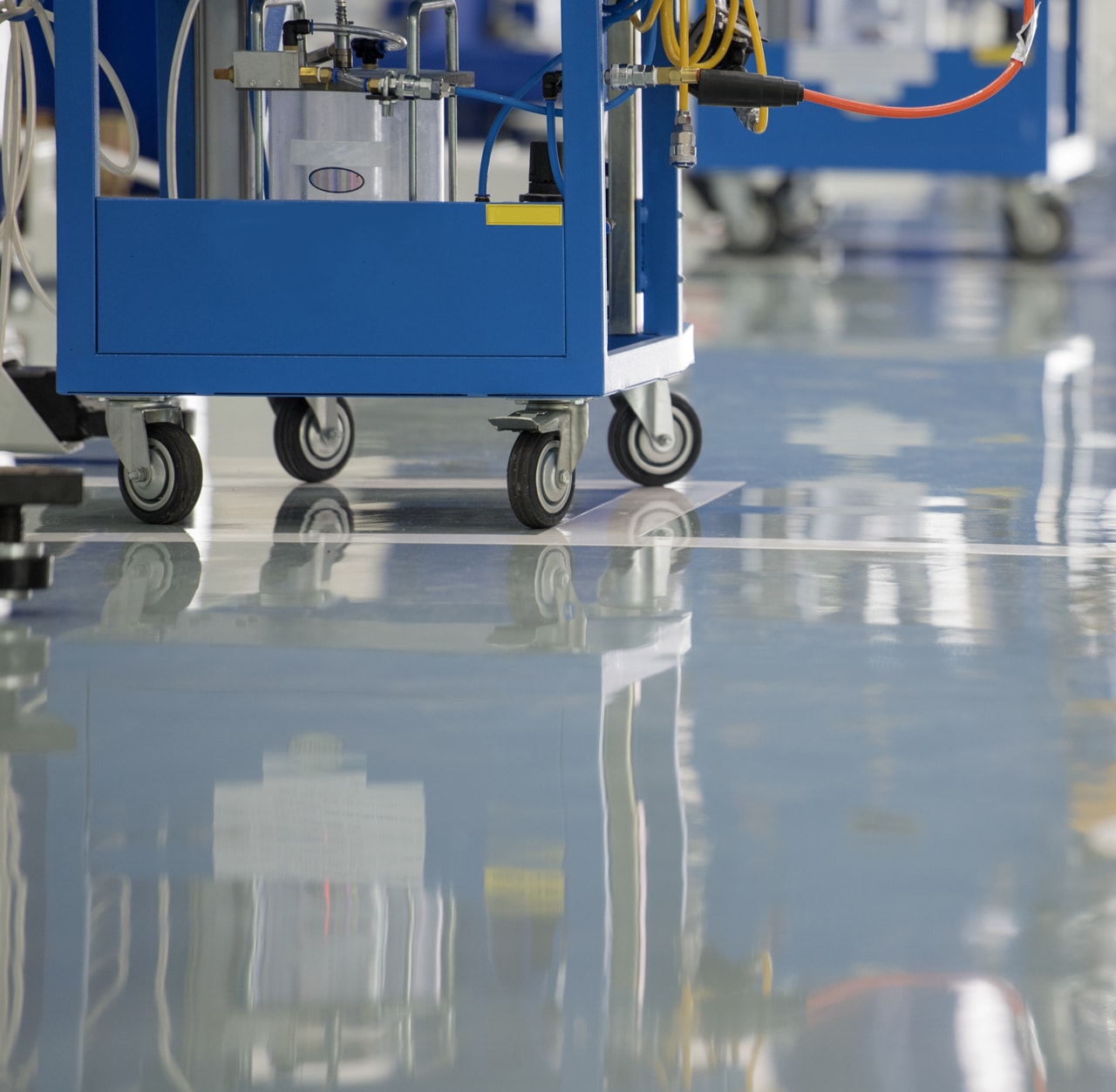 Industrial Finishes
Benjamin Moore's complete line of industrial coatings ranges from eco-friendly, low-VOC coatings to high-grade commercial coatings. They produce a wide range of primers, alkyd coatings, latex coatings, epoxy coatings, urethane coatings, chemical resistant coatings, heat resistant coatings and specialty products, including Super Spec HP.
Find a Listing of Brands We Carry
For 50 years, painting professionals have turned to Coronado Paint for industrial coatings that provide lasting performance and reliable quality. Their extensive collection of high performance coatings are ideal for a range of industries, and include a selection of epoxies, urethanes, electrostatic coatings, moisture cured systems, traffic paints, coal tar epoxies, vinyl wash primers, maintenance enamels and more.

With a product line designed to meet the increasing demands for high-quality, environmentally friendly coatings, Zeraus specializes in the development, manufacturing and marketing of premium epoxy, polyurethane and advanced waterborne products that are durable, easy to use and safe. They are based on 100 per cent solids epoxy, Hazard Air Pollutant Solvent (HAPS) free and waterborne technologies.

Protek Paint LTD. sells their products across Canada, USA, UK and Poland, along with various other countries around the world. As a reputable, family-owned Canadian corporation, Protek strives to make only the highest quality paints for both industrial and commercial applications. For over 60 years, this brand has produced some of the finest paint products with excellent service that exceeds expectations.

Throughout its rich history, PPG has served the world's top designers and manufacturers, earning a reputation for being an honest and reliable partner that produces innovative, high-performance paint products. Their balance between quality and customer satisfaction has pushed PPG to the forefront the industrial paint market, marking them as one of the world's most trusted coating suppliers.